Job openings (3)
Join our team
Let's build to thrill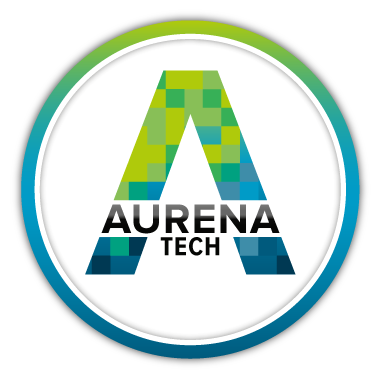 Senior Cloud Engineer AWS (f/m/x)
Leoben or fully remote
We are the creators of AURENA, the fastest growing auction platform in central Europe with more than 200,000 corporate and private bidders. Our mission is to build the best auction experience in the digital world and to deliver thrill and excitement to our users. We are a scaleup business, already the market leader in Austria, and now expanding in Europe.
Join our dedicated team – let's build to thrill together.
We are looking for an experienced Cloud Engineer with the ability to design, develop and maintain our AWS infrastructure with Terraform. As a Senior Cloud Engineer, you will be responsible for managing our Kubernetes clusters and running the infrastructure for our leading real-time auction platform. This role involves a high degree of responsibility and autonomy. You will acquire a greater knowledge of distributed computing, event sourcing, and event-driven microservice architecture, with the support of our experienced team.
Your area of responsibility
Design and implement AWS and Kubernetes infrastructure for new micro-services
Update and maintain Terraform Infrastructure as Code (IaC)
Maintain AWS services including EKS, MSK, IAM, RDS, ElastiCache and WAF
Ensure business continuity despite failures of Availability Zones
Maintain VPC networking and fire-walling in multiple AWS accounts
Ensure and maintain predictable expenditure with bi-annual budgeting and monthly usage and cost reviews
Make sure our internal tools and services are up to the task and provide the best possible developer experience
What makes you the right candidate?
A minimum of 5 years experience in working with AWS services: EKS, MSK, IAM, RDS, ElasticCache and WAF
Solid work experience with Terraform
Current experience in managing Kubernetes clusters, including ingress, secrets and related tools and utilities
Completed higher technical education preferred
Committed personality with good English skills
Eager to learn and enjoying a self-responsible way of working
EU citizen or valid working permission for the EU
Country of residence: Austria or Germany
Location
In-office: Leoben (Austria)
Remote: Full or partial remote work possible (Place of residence: Austria or Germany)
Type
Fulltime, permanent
Weekly hours of work 38.5 hours
Overtime compensation for 5 hours per week included in salary
Salary
Salary range starts at EUR 65,100 gross per year
We offer a higher salary in line with your experience and skills.
Applying at AURENA Tech is pretty straightforward. After submitting the application form, you can expect a response directly from the Tech team within a few days.
If you want to learn more, take a look at our hiring process.
Interested in another job?
The AURENA Tech team is growing and offers various open positions, most of them with remote options. Are you ready to build the best online auction experience with us?

Leoben or fully remote
Fulltime, permanent
Starts at € 60,200 p.a.

Leoben or fully remote
Fulltime, permanent
Starts at € 44,800 p.a.