Job openings (5)
Join our team
Let's build to thrill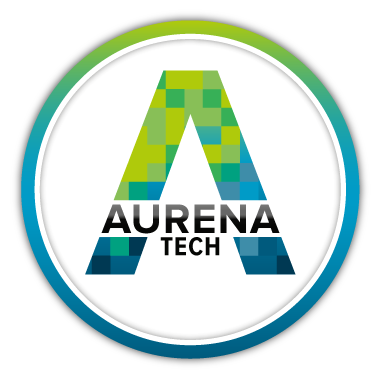 Junior DevOps Engineer (f/m/x)
Leoben or fully remote
We are the creators of AURENA, the fastest growing auction platform in central Europe with more than 100,000 corporate and private bidders. Our mission is to build the best auction experience in the digital world and to deliver thrill and excitement to our users. We are a scaleup business, already the market leader in Austria, and now expanding in Europe.
Join our dedicated team – let's build to thrill together.
We are looking for a Junior DevOps Engineer who will work directly with our feature team, manage operations and advance our internal tooling. Ensuring a smooth and secure passage of information is our top priority – first as code from commit to release, then back to the team in the form of production feedback. To achieve that, every engineer needs to have a supporter mindset, proper communication skills and be ready to assist others on the critical path. We give and accept peer reviews, we share knowledge and we provide transparency.
Your area of responsibility
Design and implement AWS and Kubernetes infrastructure for new micro-services
Leverage CI/CD pipelines and automation to provide maximum benefit to the SDLC while reducing manual intervention
Create monitoring dashboard and alerts utilizing AWS Cloudwatch and ELK stack
Make sure feedback from production arrives in the feature team and their feedback arrives in the DevOps team
Organize and coordinate releases, fix technical problems in our development environments, communicate incidents and assist with RCAs
Make sure our internal tools and services are up to the task and provide the best possible developer experience
What makes you the right candidate?
You have a solid understanding of the concepts behind CI/CD and enjoy designing and implementing CI/CD pipelines using YML or YAML syntax
You are a strong proponent for automation and you always strive to increase the degree of automation in all aspects of your work
We do not expect you to be an expert programmer, but you should know your way around Java and JavaScript code and be able to reason about it
Some experience with tools to automate infrastructure and configuration, preferably Terraform and Ansible
Basic AWS knowledge, especially in the areas of EC2 and VPC/Networking
Hands-on experience with Docker and Kubernetes
Basic working knowledge of Linux and the shell
At least one year of work experience or personal projects/open-source contributions you can showcase to us
Committed personality with good English skills
Eager to learn and enjoying a self-responsible way of working
EU citizen or valid working permission for the EU
Country of residence: Austria, Germany or Italy
Location
In-office: Leoben (Austria)
Remote: Full or partial remote work possible (European time zones only)
Type
Fulltime, permanent
Weekly hours of work 38.5 hours
Overtime compensation for 5 hours per week included in salary
Salary
Salary range starts at EUR 44,800 gross per year
We offer a higher salary in line with your experience and skills.
Applying at AURENA Tech is pretty straightforward. After submitting the application form, you can expect a response directly from the Tech team within a few days.
If you want to learn more, take a look at our hiring process.
Interested in another job?
The AURENA Tech team is growing and offers various open positions, most of them with remote options. Are you ready to build the best online auction experience with us?