Job openings (5)
Join our team
Let's build to thrill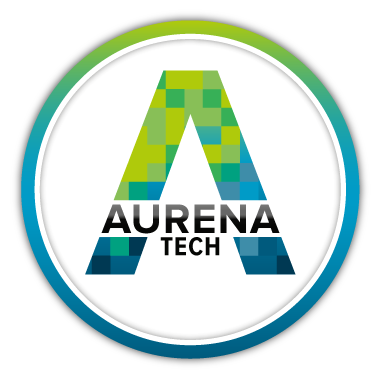 Senior React Developer (f/m/x)
Leoben or fully remote
We are the creators of AURENA, the fastest growing auction platform in central Europe with more than 150,000 corporate and private bidders. Our mission is to build the best auction experience in the digital world and to deliver thrill and excitement to our users. We are a scaleup business, already the market leader in Austria, and now expanding in Europe.
Join our dedicated team – let's build to thrill together.
We are looking for a highly experienced React Developer responsible for green field feature development and continuous improvement of our leading real-time auction platform. Your primary focus will be to build new high-performance apps from scratch and develop new features for our existing single-page applications.
This senior engineering role suits an experienced frontend JavaScript developer, architect, and leader and opens up the opportunity to become the Lead Frontend Developer at AURENA Tech.  
Your area of responsibility
Development of high-performance Single-Page Apps (SPA) in React
Active participation in the architecture and design decisions
Implementation of real-time client-server communication
Writing tested, idiomatic, and documented TypeScript, HTML and CSS
Creating self-contained, reusable modules and components, which are easy to unit-test
Work with the User Experience Designer to produce re-usable libraries of frontend components for greenfield projects
What makes you the right candidate?
Previous leadership or principal programmer experience with several years in the development of complex JavaScript web applications
Profound knowledge in React and TypeScript development
Prior experience with React Native or Ionic is desirable
Deep understanding of browser rendering, phasing, and processing pipelines (on all major browsers)
Full understanding of browser compatibility for ECMAScript standards
A good understanding of how to optimize JavaScript code for each browser's JS engine
Experience in providing high-performance visual effects with CSS and JS methods
Profound knowledge in a stylesheet language (Sass, LESS)
Profound knowledge in writing unit and component tests
Experience in server-side rendering and CDN architecture for round-trip performance and Search Engine Optimization (SEO)
Competence with GraphQL (we use Apollo), REST, and push notifications
Committed personality with good English skills,

no German skills required

Eager to learn and enjoying a self-responsible way of working
EU citizen or valid work permit for the EU
Location
In-office: Leoben (Austria)
Remote: Full or partial remote work possible (European time zones only)
Type
Fulltime, permanent
Weekly hours of work 38.5 hours
Overtime compensation for 5 hours per week included in salary
Salary
Salary range starts at EUR 60,200 gross per year
We offer a higher salary in line with your experience and skills.
Applying at AURENA Tech is pretty straightforward. After submitting the application form, you can expect a response directly from the Tech team within a few days.
If you want to learn more, take a look at our hiring process.
Interested in another job?
The AURENA Tech team is growing and offers various open positions, most of them with remote options. Are you ready to build the best online auction experience with us?