Job openings (7)
Join our team
Let's build to thrill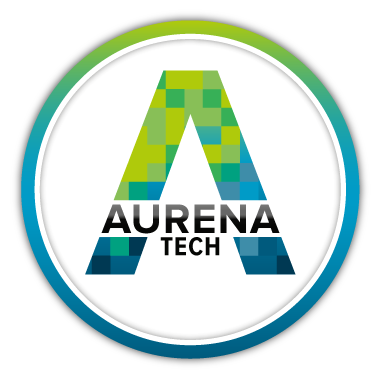 Senior QA Automation Engineer (f/m/x)
Leoben or fully remote
We are the creators of AURENA, the fastest growing auction platform in central Europe with more than 150,000 corporate and private bidders. Our mission is to build the best auction experience in the digital world and to deliver thrill and excitement to our users. We are a scaleup business, already the market leader in Austria, and now expanding in Europe.
Join our dedicated team – let's build to thrill together.
We are looking for an experienced Quality Assurance Engineer to support our team on all aspects of automated and manual test activities for our leading real-time auction platform. In this role, you can practice and develop your craft with a wide range of QA techniques and tools. Our digital products cover high-performance single-page applications in the frontend and containerised event-driven micro-services in the backend.
Your focus will be working closely with the QA team and the product development team, to create and execute test strategies and test plans for our existing and new web and mobile applications.
Your area of responsibility
Develop and maintain smoke tests in CI/CD using Postman, GraphQL and REST
Develop and maintain integration, load, stress, and soak tests with Robot Framework
Develop test plans, scenarios, and test cases for functional, regression, and system-level test activities
Ensure adequate unit test coverage with Sonar CI/CD checks in Gitlab
Conduct product testing using exploratory, functional, and regression test cases and methods (both manual and automated)
Develop and maintain end-to-end (e2e) test automation for supported iOS/Android devices
Run and review test results and reports in Jira Cloud using Xray
Understand product requirements and quality goals for new and existing features
Participate actively in design reviews to facilitate clarity and eliminate gaps in technical specification
What makes you the right candidate?
A minimum of 5 years of relevant work experience in a QA role with focus on test automation
Completed higher technical education
Demonstrable and current experience in writing and maintaining automated test suites and using test management tools
Demonstrable and current experience with GraphQL and REST
Working knowledge of testing methodologies, processes, and tools
Strong understanding of code (TypeScript/JavaScript or other scripting languages)
Committed personality with good English skills
Eager to learn and enjoy a self-responsible way of working
EU citizen or valid work permit for the EU
Place of residence: Austria or Germany
Location
In-office: Leoben (Austria)
Remote: Full or partial remote work possible (Place of residence: Austria or Germany)
Type
Fulltime, permanent
Weekly hours of work 38.5 hours
Overtime compensation for 5 hours per week included in salary
Salary
Salary range starts at EUR 51,800 gross per year
We offer a higher salary in line with your experience and skills.
Applying at AURENA Tech is pretty straightforward. After submitting the application form, you can expect a response directly from the Tech team within a few days.
If you want to learn more, take a look at our hiring process.
Interested in another job?
The AURENA Tech team is growing and offers various open positions, most of them with remote options. Are you ready to build the best online auction experience with us?