Job openings (5)
Join our team
Let's build to thrill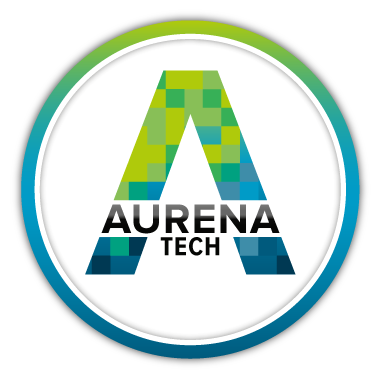 Product Manager with UX background (f/m/x)
Leoben (partially remote)
We are the creators of AURENA, the fastest growing auction platform in central Europe with more than 100,000 corporate and private bidders. Our mission is to build the best auction experience in the digital world and to deliver thrill and excitement to our users. We are a scaleup business, already the market leader in Austria, and now expanding in Europe.
Join our dedicated team – let's build to thrill together.
As a key member of our product development team, you share our mission to deliver best in class user experience. With your set of skills and commitment you complement our team by managing product evolution from scratch, as well as enhancing existing solutions. Your responsibilities span the entire user journey.
You act as a hub between our management, engineering, and design teams as well as our different user groups. This is, in equal measure, a strategic and a hands-on role. You will be part of the roadmap and prioritization process, responsible for both product innovation and product delivery.
Your area of responsibility
Product Innovation
Establish a UX-centric design practice to discover user problems, prototype, and validate assumptions
Conduct research, user interviews, and usability tests as part of your design process
Use analytics and quantitative research to uncover user behavior, establish insight into product performance, and use data to drive product improvements
Discover, map, and optimize user journeys and business processes, define KPIs and measure the success of your solutions
Product Delivery
Acting as Agile Product Owner, you share responsibility for the successful implementation and delivery of our applications
Together with our Requirements Engineer and UI Designer, you create product requirements that are fed into the development cycle
Build and maintain a backlog with a healthy balance of new features, reducing technical debt, considering maintenance and support
You work closely with our engineering team in the sprint cycle of planning, delivery, and retrospective
What makes you the right candidate?
You have a strong portfolio that demonstrates your design practice and product development experience. We would like to understand more about the various challenges you have faced, the approaches you have taken, and the solutions you have built.
A minimum of 7 years of experience in a similar position as Product Manager, UX Designer, or Business Analyst with web-based end-user applications, or for a similar, fast-paced software company.
Degree-level qualifications, or professional certificates, that demonstrate your analytical skills, preferably with a focus on UX or product development.
You are characterized by your entrepreneurial spirit and your hypothesis-led approach.
Fluent in German and English with strong communication skills to provide concise communication to various user groups and teams.
Don't worry too much about the technical challenges of this job, you have an excellent team supporting you.
EU citizen or valid work permit for the EU
Country of residence: Austria, Germany or Italy
Location
In-office: Leoben (Austria)
Remote: Partial remote work possible
Type
Fulltime, permanent
Weekly hours of work 38.5 hours
Overtime compensation for 5 hours per week included in salary
Salary
Salary range starts at EUR 65,000 gross per year
We offer a higher salary in line with your experience and skills.
When applying for this role please share a link to your portfolio showing selected projects you worked on. We are specifically interested in the problems you worked on, the approach you took, and the solution you designed.
Applying at AURENA Tech is pretty straightforward. After submitting the application form, you can expect a response directly from the Tech team within a few days.
If you want to learn more, take a look at our hiring process.
Interested in another job?
The AURENA Tech team is growing and offers various open positions, most of them with remote options. Are you ready to build the best online auction experience with us?