Job openings (4)
Join our team
Let's build to thrill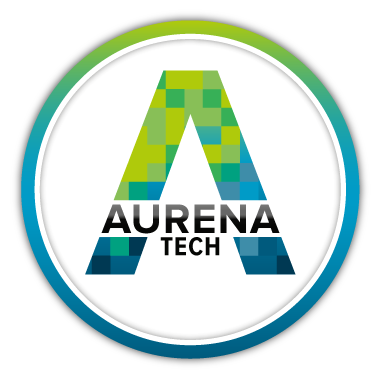 Lead UI Designer (f/m/x)
Leoben or fully remote
We are the creators of AURENA, the fastest growing auction platform in central Europe with more than 100,000 corporate and private bidders. Our mission is to build the best auction experience in the digital world and to deliver thrill and excitement to our users. We are a scaleup business, already the market leader in Austria, and now expanding in Europe.
Join our dedicated team – let's build to thrill together.
As the Lead UI Designer, you play a key role in our product development team and shape the experience for more than 100,000 AURENA users. You get the opportunity to build a scalable design system, establish best practice workflows, and set the appropriate tools for each step of the design process.
As we scale up, you get the chance to lead the future AURENA design team.
Your area of responsibility
Establish and maintain the AURENA design system
Define a scalable, user-centered design process and set up the appropriate tools and methods
You play a key role in the product development team and transform the AURENA vision into digital products that excite our users
Create high-quality deliverables throughout the entire product development process: from wireframes and high-fidelity prototypes to fully specified UI designs
Make sure that usability and accessibility standards are met
Collaborate with the engineering team: delivering production-ready assets and providing guidance through the engineering and QA process
What makes you the right candidate?
A minimum of 7 years of experience as a UI Designer for complex web applications (preferably in e-commerce or gaming)
Experience in creating advanced design systems and structured design documentation (style guides, pattern libraries)
A demonstrated track record of designing, shipping, and iterating on complex digital products – not just websites
A deep understanding of accessibility and designing for multi-device applications
Strong visual design and prototyping background
Fluent use of tools like Sketch, Figma, UX-Pin, Adobe CC, Zeplin, …
Committed personality with good English skills
Eager to learn and enjoying a self-responsible way of working
EU citizen or valid working permission for the EU
Location
In-office: Leoben (Austria)
Remote: Full or partial remote work possible (European time zones only)
Type
Fulltime, permanent
Weekly hours of work 38.5 hours
Overtime compensation for 5 hours per week included in salary
Salary
Salary range starts at EUR 52,500 gross per year
We offer a higher salary in line with your experience and skills.
When applying for this role please share a link to your portfolio showing selected projects you worked on. We are specifically interested in the problems you worked on, the approach you took, and the solution you designed.
Applying at AURENA Tech is pretty straightforward. After submitting the application form, you can expect a response directly from the Tech team within a few days.
If you want to learn more, take a look at our hiring process.
Interested in another job?
The AURENA Tech team is growing and offers various open positions, most of them with remote options. Are you ready to build the best online auction experience with us?

Leoben (partially remote)
Fulltime, permanent
Starts at € 65,000 p.a.

Leoben or fully remote
Fulltime, permanent
Starts at € 39,200 p.a.

Leoben or fully remote
Fulltime, permanent
Starts at € 55,300 p.a.